PowerPoint Presentation to DVD Presentation?
Believe it or not, PowerPoint has becoming part of our life and work, no matter whom you are: a teacher, a student, a salesman or just someone else. We often use PowerPoint to create interactive PC presentations for demonstration, training, product, service and company presentation purposes. CDs, DVDs and USB (Flash Drive) sticks are used to distribute PowerPoint presentations.Checkout this article for more info.
These components make it possible to achieve inexpensive and convincing marketing presentations for products, services and company profiles, and some guys do more than that, for example, create an excellent Photo album for a family and share with friends on TV with a DVD player. To achieve this, we can just turn a PowerPoint presentation to a DVD presentation.
Why we talk about DVD Presentation
The first thing we need to consider is that DVD player is cheap. You know a projector cost more than that. If we want to show our presentations to a wide crowd of audience, commonly we need to buy a projector. Now you only need a DVD player, then burn Your PowerPoint to DVD and watch it on TV. Since TV can be found anywhere, this presentation way will cost little. Of course there are many other advantages to burn your PowerPoint to DVD. You can view another article:
Why we need to burn PowerPoint to DVD?
And know more about them.
Here I am only telling you how to choose the best software for PowerPoint to DVD presentation and things you need to pay attention to.
How to make an excellent and impressive DVD Presentation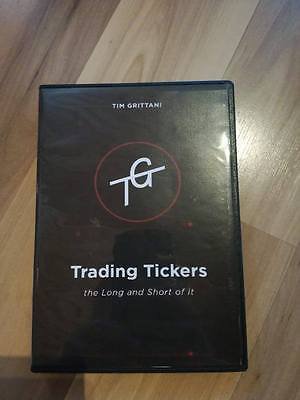 It goes without saying that DVD presentation depends on your original PowerPoint file, so it's your job to make a wonderful PowerPoint. Then you just need a third party software to burn your PowerPoint to DVD with animations, transitions, videos and audio track retained. That's the basic thing you need to pay attention to when you are choosing the right software, which can burn your PowerPoint to DVD without changing the original PowerPoint file.
Basic features of the software
1. Fast to load
The program should load as quickly as possible so that the user receives a quick response after inserting the DVD into the drive or DVD player.
2. Full inform
The user should be provided with information about who created the DVD and what it contains.
3. Easy navigation
Leave it up to DVD viewers to decide which presentation they want to watch and in what order. You can also give your users the option to watch a presentation again or to skip it.
4. Conversion Speed
I know it's a long time when you are converting a large size PowerPoint. We do hope the software do things quickly and we can even minimize program to do other tasks during the process.
5. Video Quality
The Video quality I mentioned here refers to three things: Definition, Size, and Compatibility.
Definition and Size means that when you are watching your PowerPoint on TV, it should be clear enough and the video size should fit to the screen. Compatibility enables you to play the DVD on different DVD player. It is better for you to play your DVD presentation on most popular DVD Players.